Strategic Vendor Management
Intelligent Subscription and Service Tracking
Stop tracking your vendor commitments in spreadsheets, emails and filing cabinets. MISO is an intelligent technology platform that allows you to easily connect, view and report on all of your vendor subscriptions and services from a single source.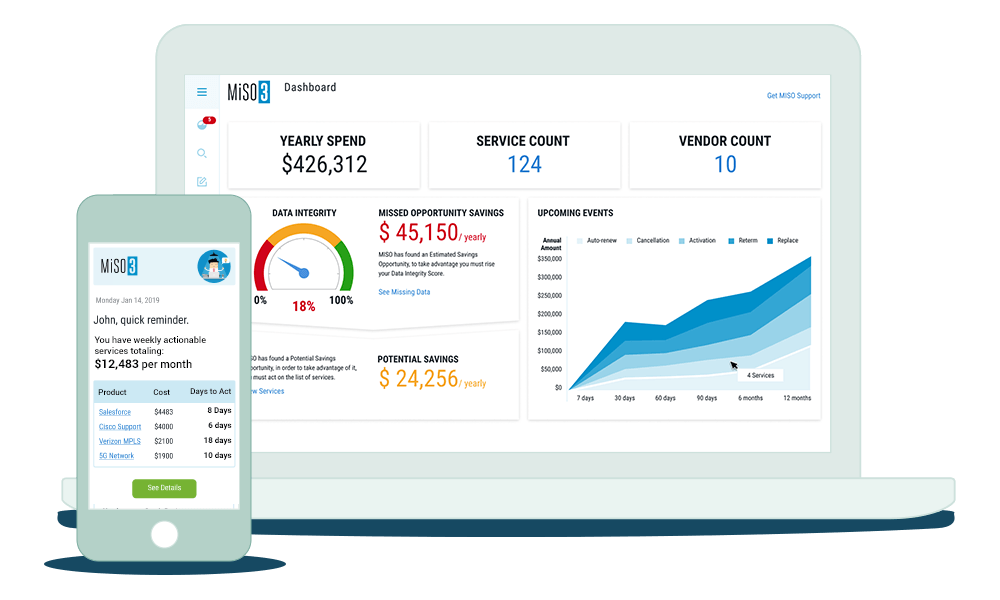 The MISO3 Story
Real time alerts and money saving actions are a step away.
See How MISO Works
Proper Vendor Management Takes a Village
Spreadsheets can't fill the divide between Finance, IT and Procurement
Make Your Existing Software Smarter
The software you already use can work hand in hand with MISO.
How Affordable is MISO

View MISO's range of managed service solutions. See which level is right for you.
See Pricing Options
See How It Works

Learn more about how MISO3 can help your company. Schedule a demo to see just how easy it is.
Schedule Your Demo