Welcome To MISO3
Real Time Financial Actionable Intelligence
MISO is the first of its kind service tracking and data analytics platform.  Receive smart notifications of when you can act with access to real market data.  Compare prices and make informed decisions to save money.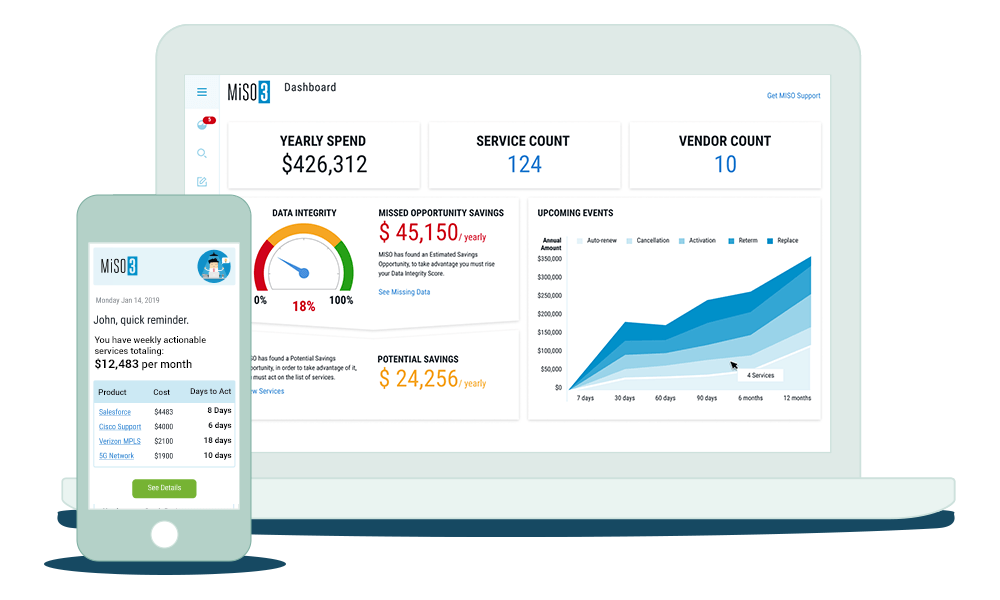 The MISO3 Story
Real time alerts and money saving actions are a step away.
See How MISO Works
Built for Every Team
No matter your job title or department, MISO can help your team save money by working together.
Make Your Existing Software Smarter
The software you already use can work hand in hand with MISO.
How Affordable is MISO

View MISO's range of managed service solutions. See which level is right for you.
See Pricing Options
See How It Works

Learn more about how MISO3 can help your company. Schedule a demo to see just how easy it is.
Schedule Your Demo