MISO3 is the leading SaaS financial intelligence solution, focused on identifying waste and aligning spending on recurring service commitments. The MISO3 cloud technologies help companies save both time and money by alerting users to upcoming service events and unused purchases, enabling informed decisions. The M3 Platform analyzes data in real-time, making thousands of data queries, so organizations are left with actionable information regarding their vendor commitments.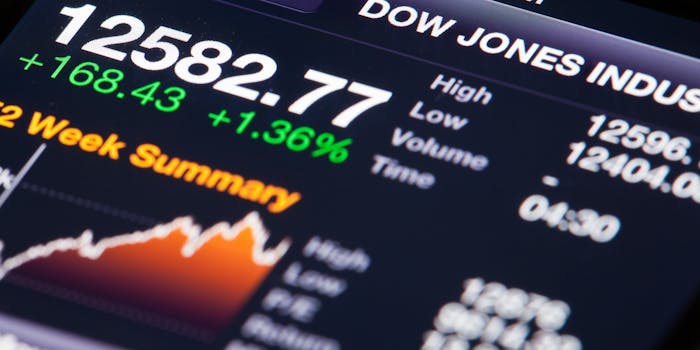 MISO3 Optimizes Bloomberg
The Problem
Managing Bloomberg subscriptions is a tedious process. Each Bloomberg terminal is a multi-year commitment with unique termination dates, users and associated market data feeds. These services are then assigned to different Bloomberg accounts, each with potentially multiple invoices based accounts, products and billing frequency (monthly, quarterly, yearly).
Bloomberg provides a web-based support portal, however, service and financial data are unaligned and are provided through limited reports, formats, and delivery methods.
The lack of data cohesion makes it difficult to extract key information to make common business decisions.
When do I need to decide before a terminal automatically renews? 
Which users are not using their terminal? 
What are the costs tied to each employee?
How should these costs be allocated and budgeted for the future?
Who is the owner of these costs?
The MISO3 Solution is the Portal of Portals
MISO3 set out to simplify the management of Bloomberg services. 
Provide advanced notification of terminal and license renewals
Alert internal owners to services impacted by change in personnel
Identify users no longer accessing their terminals
Establish pricing benchmarking across accounts within an organization
Generate easy access to future budgeting based on current commitments
Give true visibility into services by user, account, product, and location
Create workflows to track both the end-user and the account owner for future approvals
Keep data updated and accurate in real time
Bloomberg does not offer system APIs for subscription data extraction. Therefore, MISO3 has developed export technology to pull and ingest all needed information directly from the Bloomberg portal. This data is then automatically normalized and ingested into your M3 account. This process is repeated daily. Once imported, data is aligned and associated with internal customer information that includes employees, locations, and cost centers.
The Result
The M3 Platform enables users to successfully meet business objectives by making Bloomberg service data actionable, updated, and reportable. In as short as 48 hours, M3 will allow you to start making informed decisions in real time, drastically reducing the time spent gathering and analyzing Bloomberg data and identifying real savings through unused service cancellations and transfers.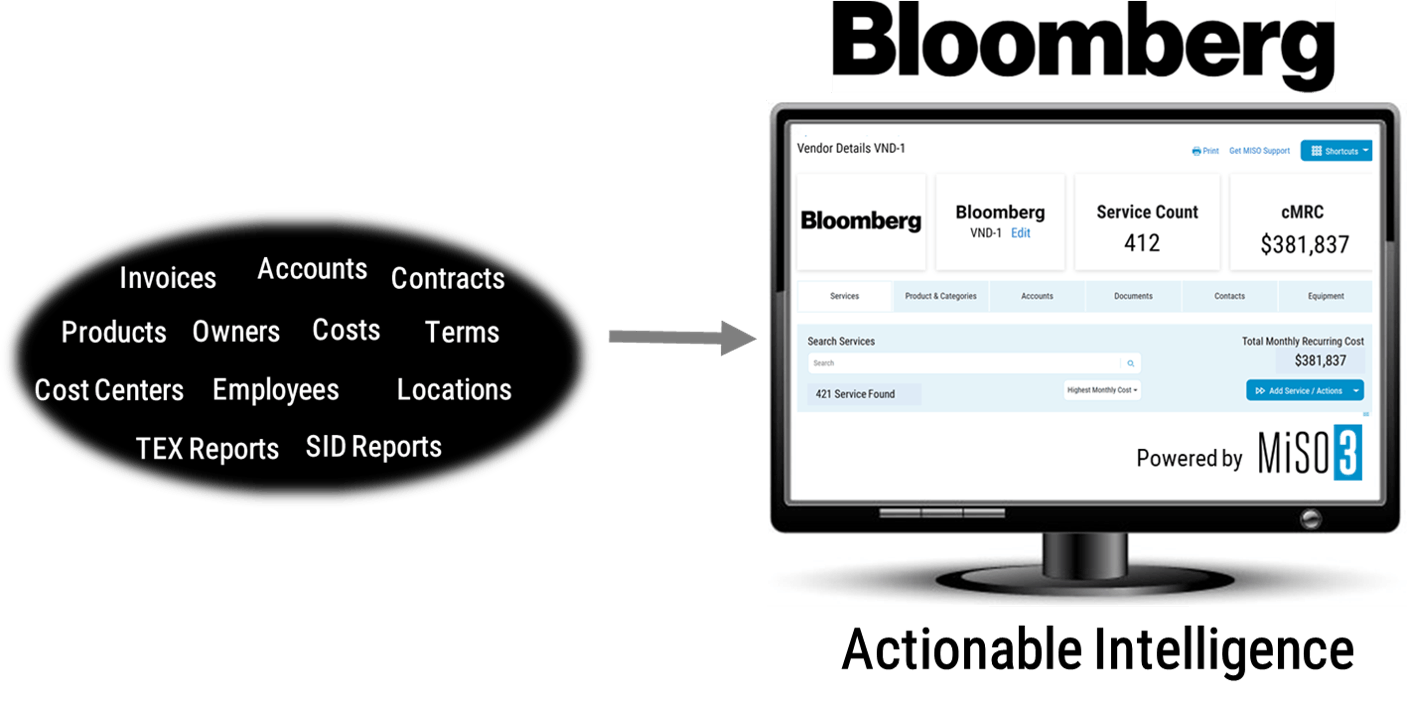 To learn more about getting control of your Bloomberg services, send us a note below or email us at info@miso3.com.