Keeping the Simple Things Simple
Tracking your service subscriptions can feel like death by paper-cuts. MISO changes this.
MISO automatically relates your service inventory to your locations, employees, equipment, even each other - identifying and alerting you to any change that will impact your service commitments. When it is time to act on a service, MISO has organized all of your information so you will be better prepared to negotiate with your vendor or talk to one of the hundreds of vendors in the MISO Marketplace.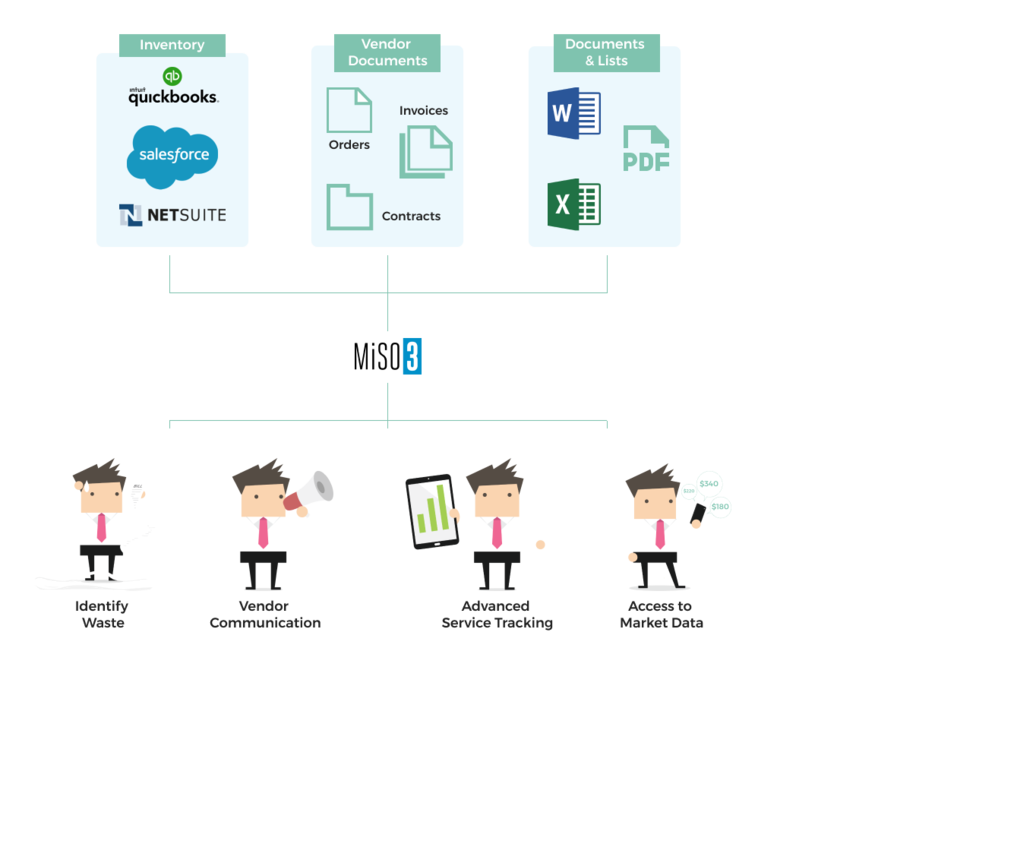 Real Time Alerts
In advance of a service event, MISO alerts you that an action is required.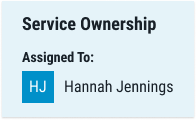 Contact Service Owners
MISO asks the person responsible for a service what action they want to take - renew, cancel, or modify. To assist in larger organizations, this communication is tracked in MISO. If the internal resource is not known, MISO will remember this is a future action to remedy.

Action Made Easy
MISO will help you act; request a price reduction or cancel a specific service with your vendor. If you're looking to expand your request, MISO can also assist in engaging alternative vendors for pricing on similar and replacement offerings.
MISO intelligently learns your actions and vendor processes to drive increased efficiencies – saving you time and money. 
MISO intelligently learns your actions, as well as vendor processes, in order to drive increased efficiencies - saving you time and money.
Key MISO Benefits
Business spending on IT Services has grown rapidly, but the ability to track that spending has not kept pace. Organizations need a modern solution like MISO to provide transparency into this spending.
Vendor Tracking with Event Reminders
Advanced Search and Reporting Capabilities
Services Details with Associated Documents
Assigned Managers and Service Requestors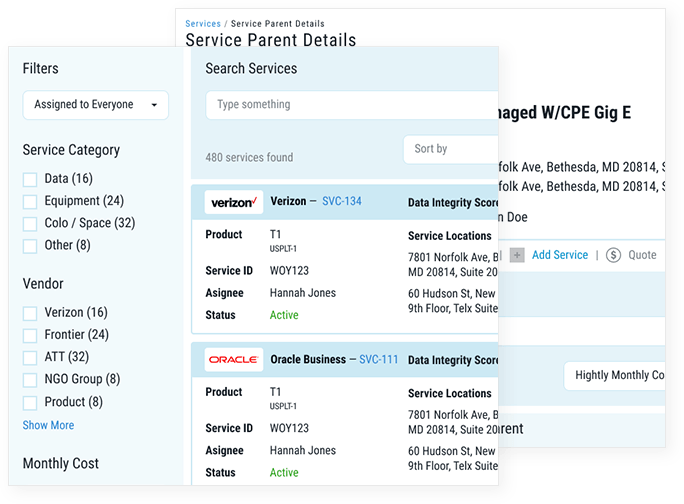 How Affordable is MISO

View MISO's range of managed service solutions. See which level is right for you.
See Pricing Options
See How It Works

Learn more about how MISO3 can help your company. Schedule a demo to see just how easy it is.
Schedule Your Demo