Case Study: Optimizing Bloomberg Tracking
Overview
Bloomberg is the global leader in providing financial data, news, and insights to businesses. These services are used by the vast majority of financial institutions to receive market data through their propriety Bloomberg terminal technology. Once offered only as a physical terminal, Bloomberg is now a complex array of software tools and analytics, data & technology services which are expensive and time consuming to manage.
The Problem - Data Complexity and Process Inefficiency
Managing Bloomberg subscriptions can be tedious process. Each Bloomberg terminal is a 24-month commitment with unique termination dates, users and associated terminal exchange feeds. In addition, Bloomberg assigns multiple accounts, by region, for each customer. Within a given account separate invoices can be based on product, and varying billing frequency - month, quarter or year.
Customers can access account information through the Bloomberg web-based support portal. The portal provides data on users and their associated services, invoices and orders. However, this data is provided in different reports, formats and through different delivery methods.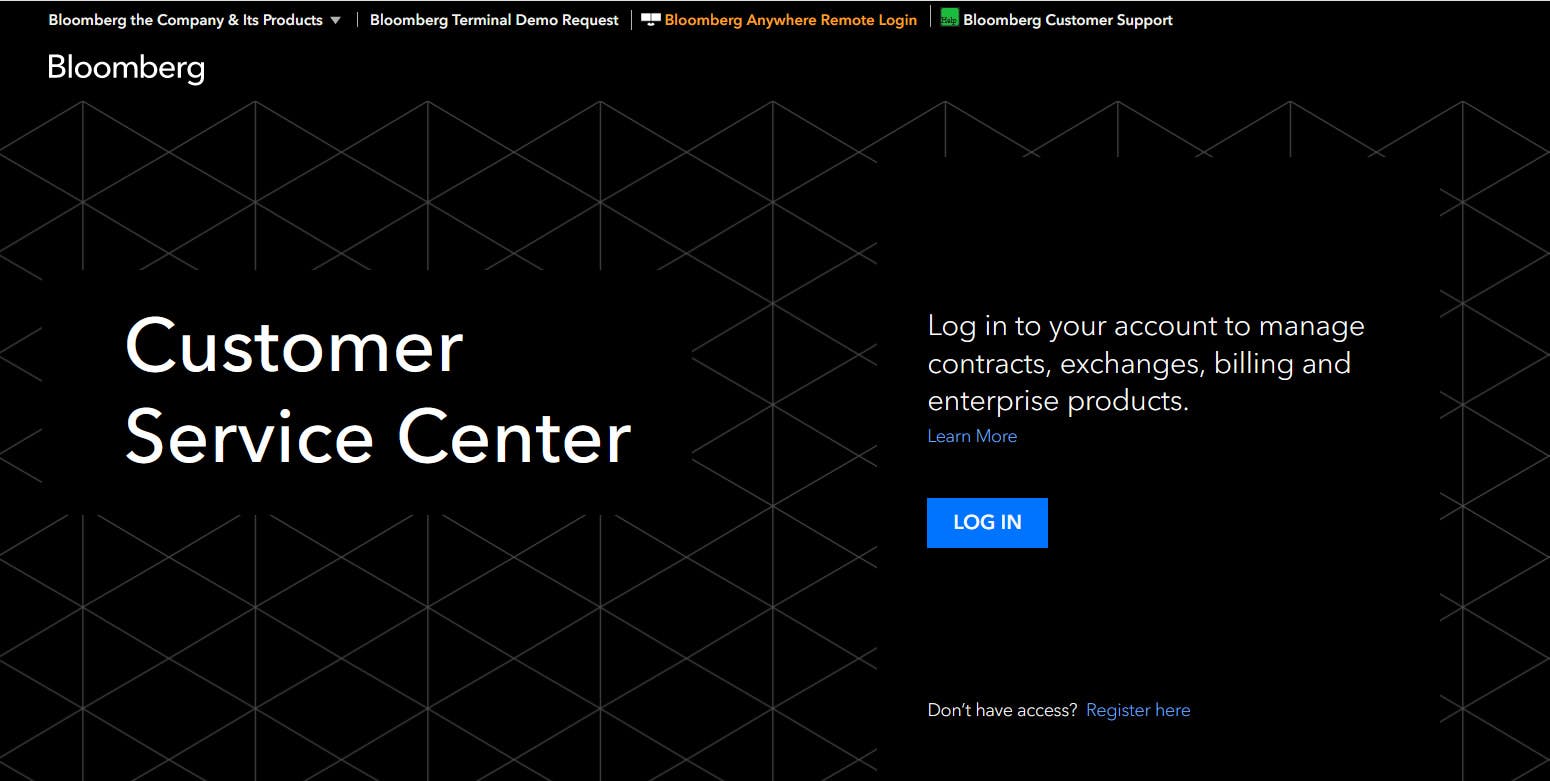 This lack of data cohesion makes it difficult to extract key information to make common business decisions.
Determining end dates for services
Tying costs to employees
Allocating costs and budgeting
Organizing cost by internal ownership
The MISO3 Solution
Working with some of the largest financial firms in the world, MISO3 set out to simplify the management of Bloomberg. The initial "MISO'-fication" of Bloomberg had (7) objectives:
Provide advanced notification of terminal and license renewals
Alert users to services impacted by change in personnel
Establish pricing benchmarking across accounts within an organization
Generate easy access to future budgeting based on current commitments
Give true visibility into services by user, account, product, and location
Create workflows to track both end-user and the account owner for future approvals.
Keep data updated and accurate
With no Bloomberg digital connections (APIs) available for data extraction, MISO3 used its export technology to pull and ingest all needed information directly from the Bloomberg portal into specific MISO accounts. This process is repeated monthly. Once imported, data is aligned and associated to internal customer information that includes employees, locations, and cost centers.
The Result
The MISO Platform successfully met its objectives to make Bloomberg commitments actionable, updated, and reportable. The alignment of all four Bloomberg data bases along with internal customer data helped reduce time to manage by 83% and identified savings of 14% from cancellations and transfers of unused licenses.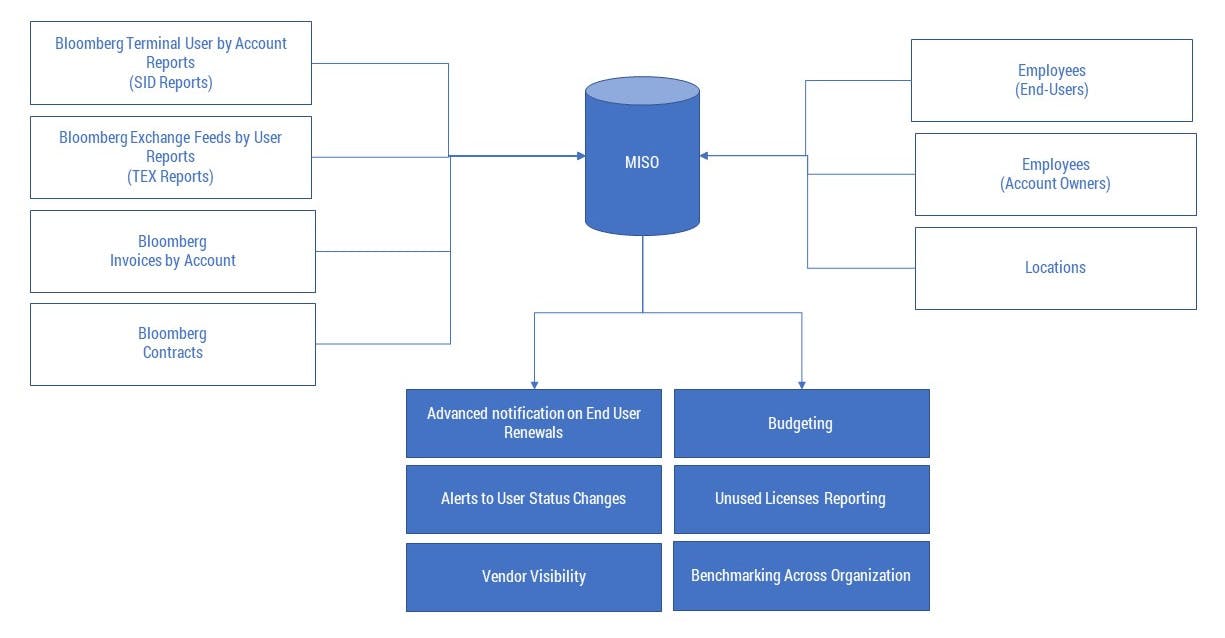 Contact MISO3 to learn more about how easy it is to get control of your Bloomberg services.
Please email us at information@miso3.com.
About MISO3
MISO3 is the leading SaaS financial intelligence solution, focused on identifying waste and tracking spending on recurring service commitments. MISO3's cloud technologies helps companies save both time and money by alerting users to upcoming events and enabling informed decisions. MISO analyzes data in real-time, making thousands of data queries so organizations are left with actionable information regarding their service inventories.
How Affordable is MISO

View MISO's range of managed service solutions. See which level is right for you.
See Pricing Options
See How It Works

Learn more about how MISO3 can help your company. Schedule a demo to see just how easy it is.
Schedule Your Demo